7-day Free Trial
Get started
AI-Powered Writing

|
Boost your creativity with AI. Writekit simplifies content production, saves time, and discovers limitless inspiration. Thousands of writers, marketers, and agencies are already using AI.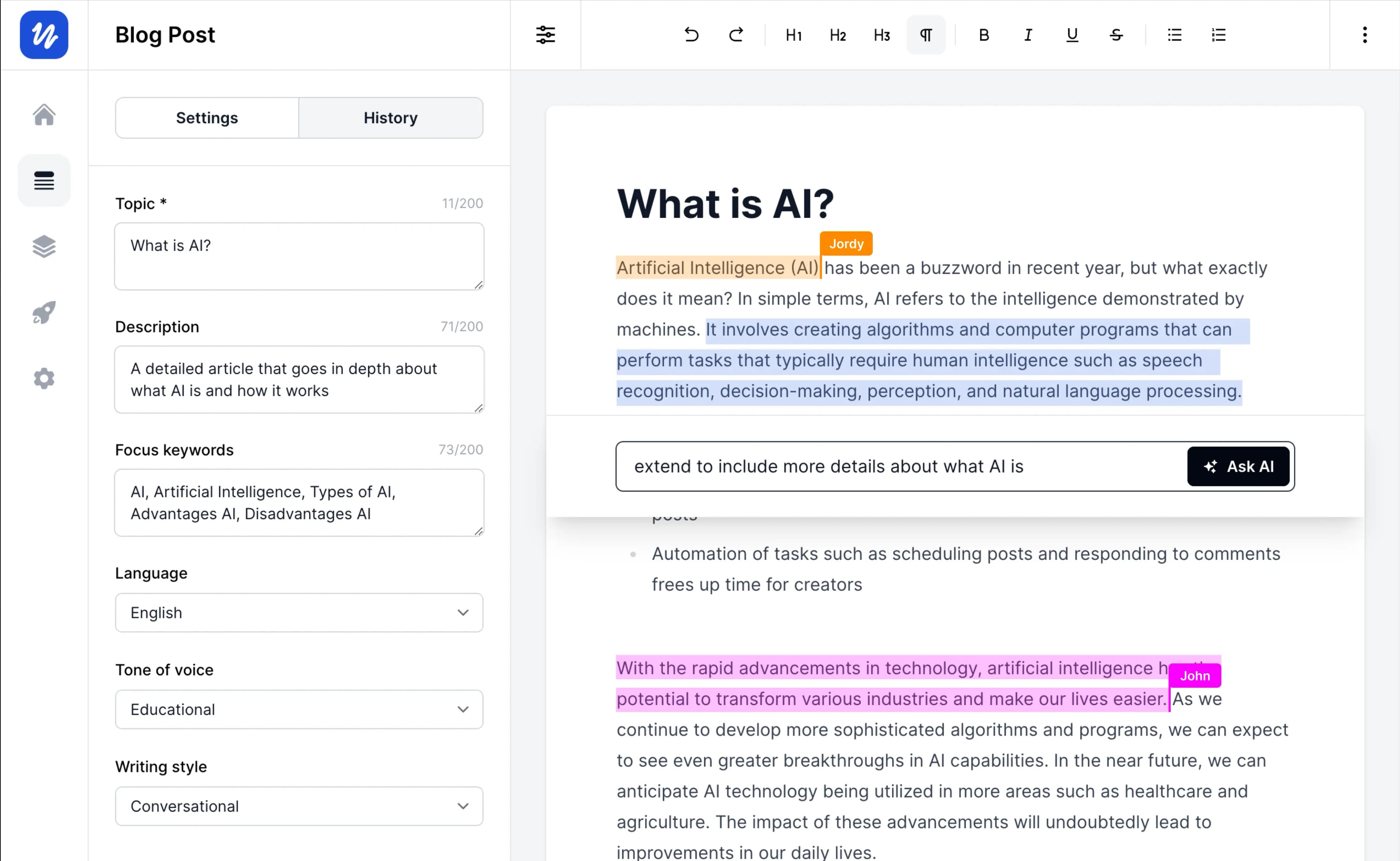 Transform Your Writing Experience with AI
Writekit's AI integrates into the editor, offering a powerful writing experience. Generate content, discover ideas, and extend narratives effortlessly.
Your AI Writing Assistant
Focus on what matters, as Writekit AI handles the heavy lifting, turning content generation into a stress-free process.
Let AI work with you
Enhance your workflow and ask the AI for assistance at any time. Writekit's AI is always ready to help you with your content.
Effortless Content Expansion
Generate insightful additions to your content that match your unique tone, style, and context.
Continue writing
Use AI to extend your writing
Ask AI
Ask the AI what to do here
Generate transition
Smoothly connect two paragraphs or sections
Work Efficiently
Generate drafts of your content in seconds and iterate on them with AI. Keeping a constant flow of ideas has never been easier.
Real-Time Collaboration with Your Team
Invite your team members to collaborate on your content in real-time, optimizing team efficiency and productivity. Transform your ideas into powerful narratives in record time.
Comfortable Nighttime Writing with Dark Mode
Switch to Dark Mode for late-night sessions. Minimize eye strain and enhance focus, perfect for after-hours creativity bursts.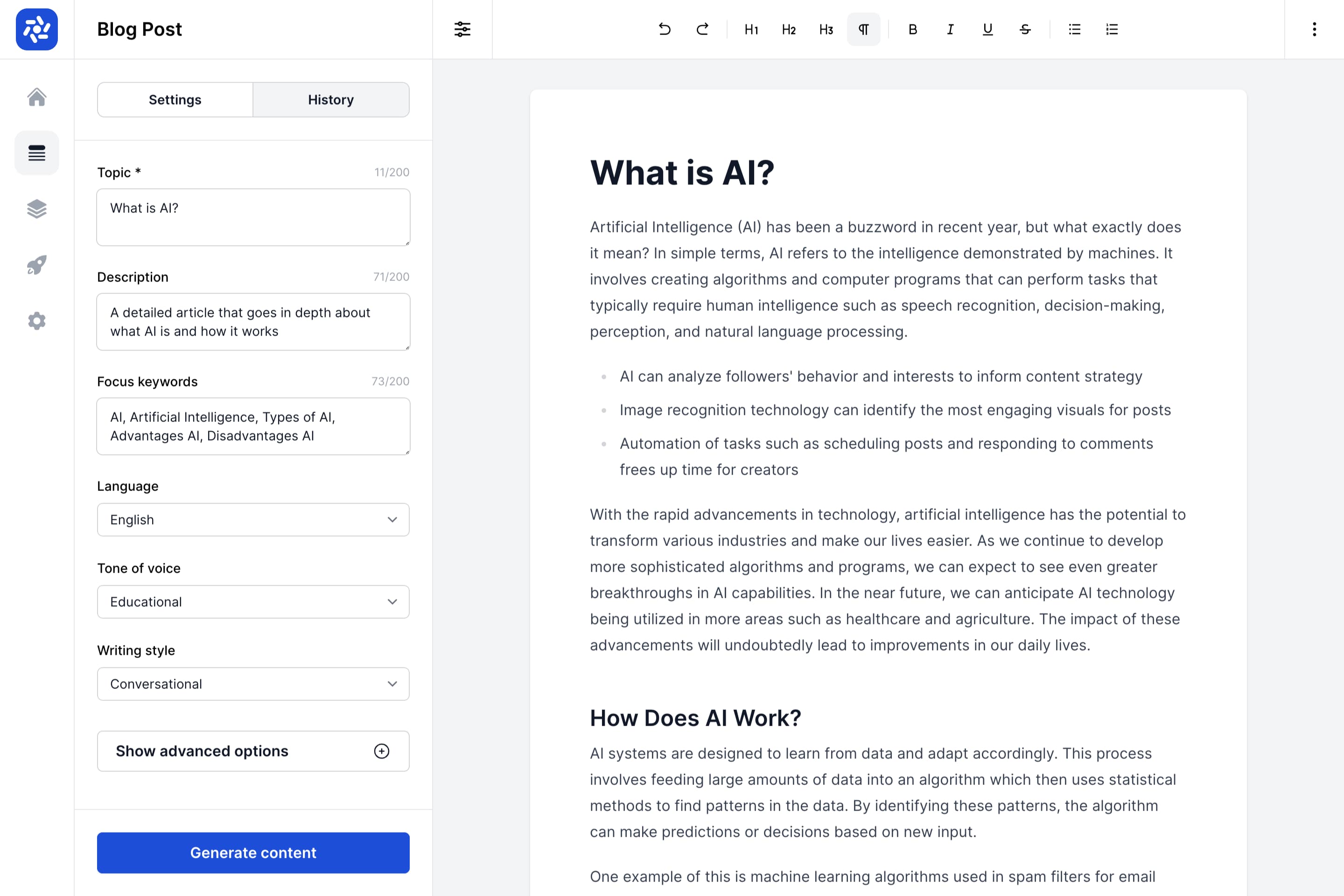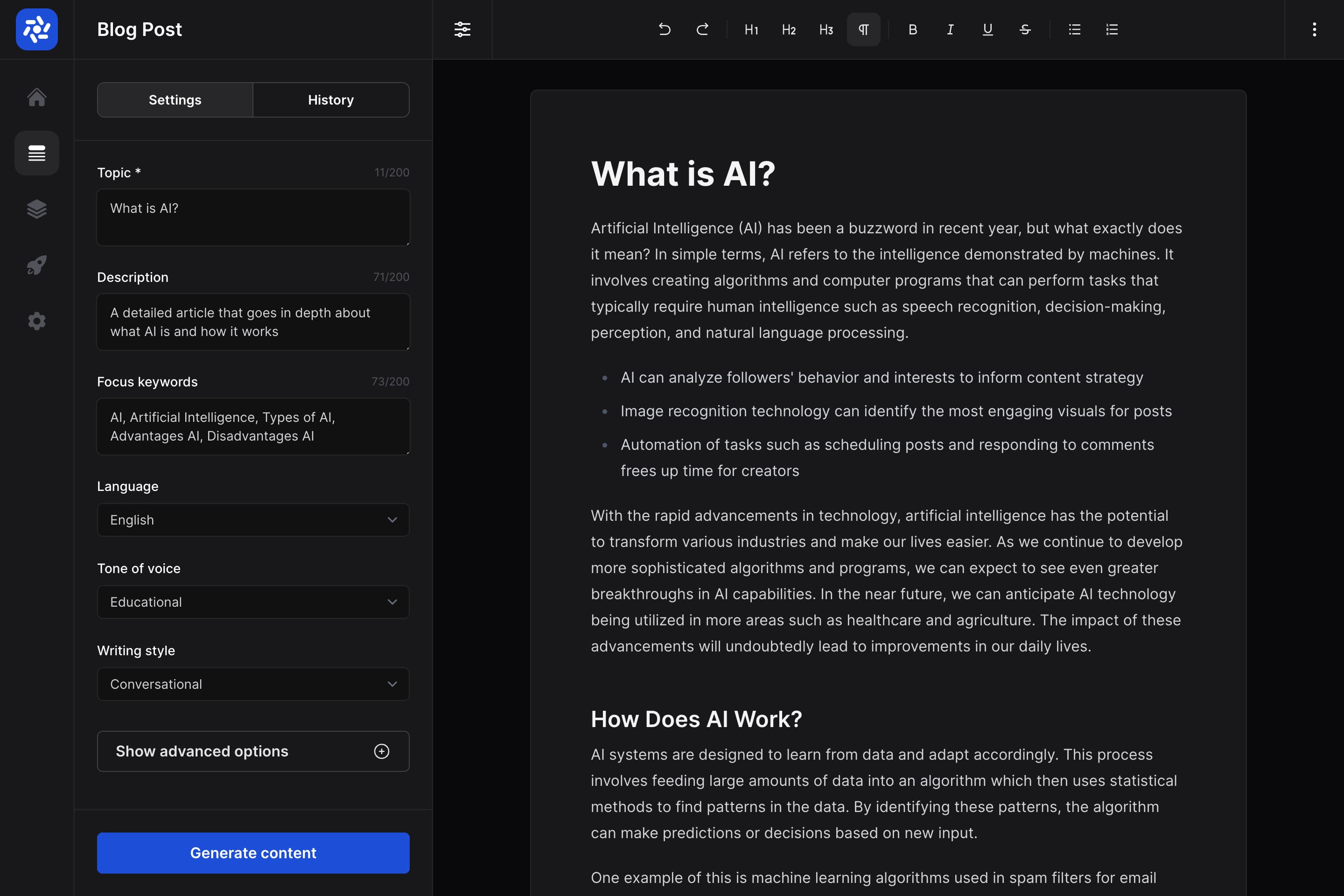 Eye Comfort for Extended Use
Our night-mode theme significantly eases eye strain, ensuring productive late-night and early morning sessions.
Enhanced Focus & Concentration
Cut distractions and focus on writing. Reduce glare and distractions for optimal concentration in low-light sessions.
After-Dark Creativity
In the quiet of night, the ambiance ignites creativity with a novel perspective, enriching work in darkness.
Supercharge Creativity with Smart AI
Leverage Writekit's AI tools for enhanced writing. Enjoy improved efficiency, superior content quality, and save time for a balanced, productive workflow.
Boost Your Writing Efficiency
Enhance writing with AI-powered tools. Generate ideas, expand content, and personalize tone to unlock creative potential.
Elevate Your Content Quality
Elevate content quality with AI features. Refine tone, expand ideas, and create impactful content captivating your audience.
Save Time and Increase Productivity
Streamline content generation with AI tools. Achieve more, maximizing productivity in less time.
Start Writing Smarter Today
Get started with Writekit today and rediscover the joy of writing with a constant source of inspiration at your fingertips.
Need a custom plan?
If the available plans don't fit your needs, we can create a custom plan for you. Please contact us, and we'll get back to you as soon as possible.
Contact Sales
All plans are subject to our Fair Use Policy. No credit card required for free trial.
Frequently Asked Questions
Questions? We've got answers.
We've compiled a list of the most frequently asked questions to help you get started.
Double your Productivity, Today
With Writekit, you achieve more and always have a wealth of ideas at hand. Our AI tools help make writing feel natural and give you a constant stream of fresh thoughts, so you're never stuck staring at a blank page.